Stage 1 - 19,6 km | 710 hm
Berismenil - Borzee - Berismenil
Stage description
BeMC 2023 will start, just like last year, with an individual time trial. However, the start is no longer in the center of our host city of La Roche-en-Ardenne, but at the football field of the sub-municipality of Berismenil, which is a few kilometers away. With start and finish at the same locations, supporters can enjoy a glass of Chouffe as the riders tackle their first 20km of the weekend.
And it promises to be 20 spicy kilometers! After barely 3 km, the famous wall of Borzee already appears. Wondering if everyone will make it to the top with fresh legs.
This is followed by two beautiful descents and two longer climbs with a nice transition piece in between. We finish in a descending line towards Berismenil.
Google Maps
Download GPX
Profile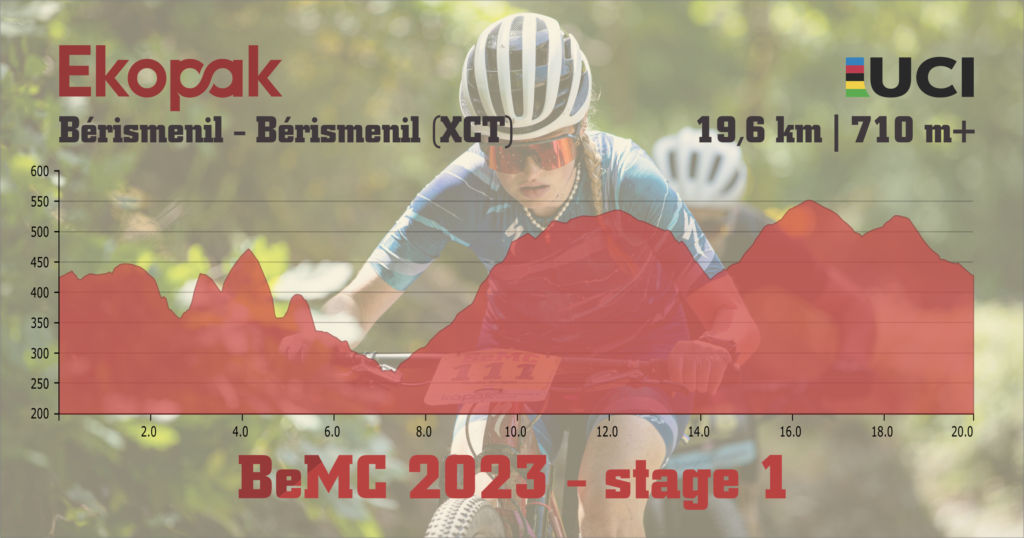 Course