Stage 2 - 85,4 km | 2650 hm
La Roche - Warempage - La Roche
Beschrijving
Stage 2 departs in the center of the host city of La Roche-en-Ardenne. Immediately after the start, the riders cross the bridge over the Ourthe to turn left just past Place du Bronze towards Hives. Here the official driving start is given.
The first ascent is on asphalt and does not contain any particular difficulties. Still, it's crucial to be with this. After a few kilometers there is a fast descent over a wide gravel track, immediately followed by the terrible Moulin de la Stroument climb, followed by some beautiful single tracks. After ten kilometers there is another longer but well-running climb to Mierchamps. From there it goes via mainly wide and open roads towards Wyompont.
The next part of the ride mainly follows the flanks of the Ourthe with occasional steep climbs and some technical passages along the bank.
The second resupply is located in Warempage and will be visited twice. A loop with no less than 750 hm spread over 20 km takes the participants via Engreux and Bertogne back to Warempage. This loop contains some technical but fast descents and some steep climbs.
The last part is mainly downhill, first via smoothly curving asphalt roads and towards Maboge there is another flowy single track descent. After crossing the road in Maboge there is another challenging climb followed by a fairly technical descent and another long and difficult climb. After that it is mainly downhill towards Berismenil.
Google Maps
Download gpx files
Profile
Feedzones
Distance
Location
Time limit
TFZ 1

22,4 km

765 m+

Route de Mierchamps

Erneuville (Tenneville)

12h15

TFZ 2
42,5 km

1325 m+

Warempage
14h00
TFZ 3
64,4 km

2070 m+

Warempage
15h30
Finish
85,4 km

2650 m+

Berismenil
17h00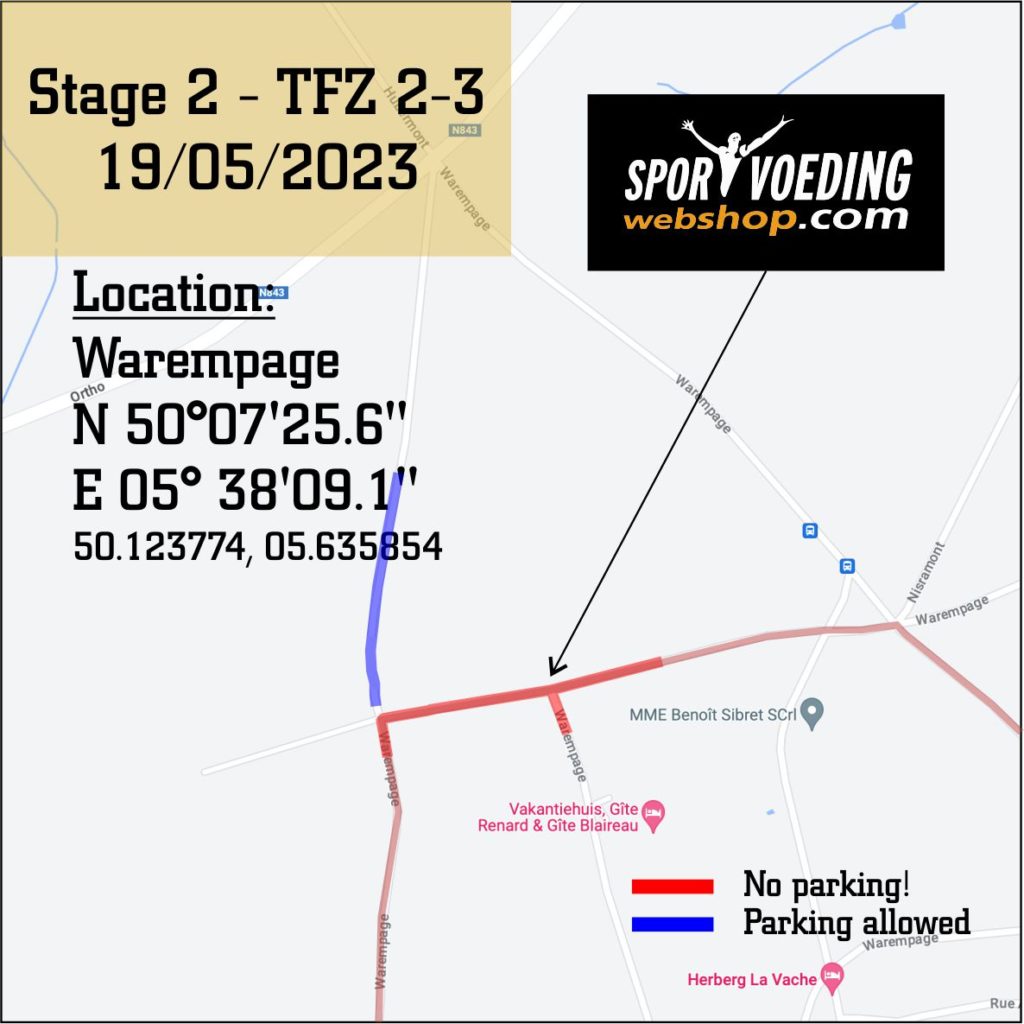 Course